SDB Vitrinebouw uses different types of glass
Why do we use different types of glass for the production of showcases and information boards:
Toughened glass is around five times as strong as float glass with the same thickness. This is realised due to the special heating and cooling treatment of the glass. Another effect the treatment creates is the safety feature which allows the glass to break in to grains. Due to the grains the chance of deep wounds by big shards is significantly smaller, that's why this glass is mandatory for a lot of public areas.
A visual exemple of toughened glass and floatglass: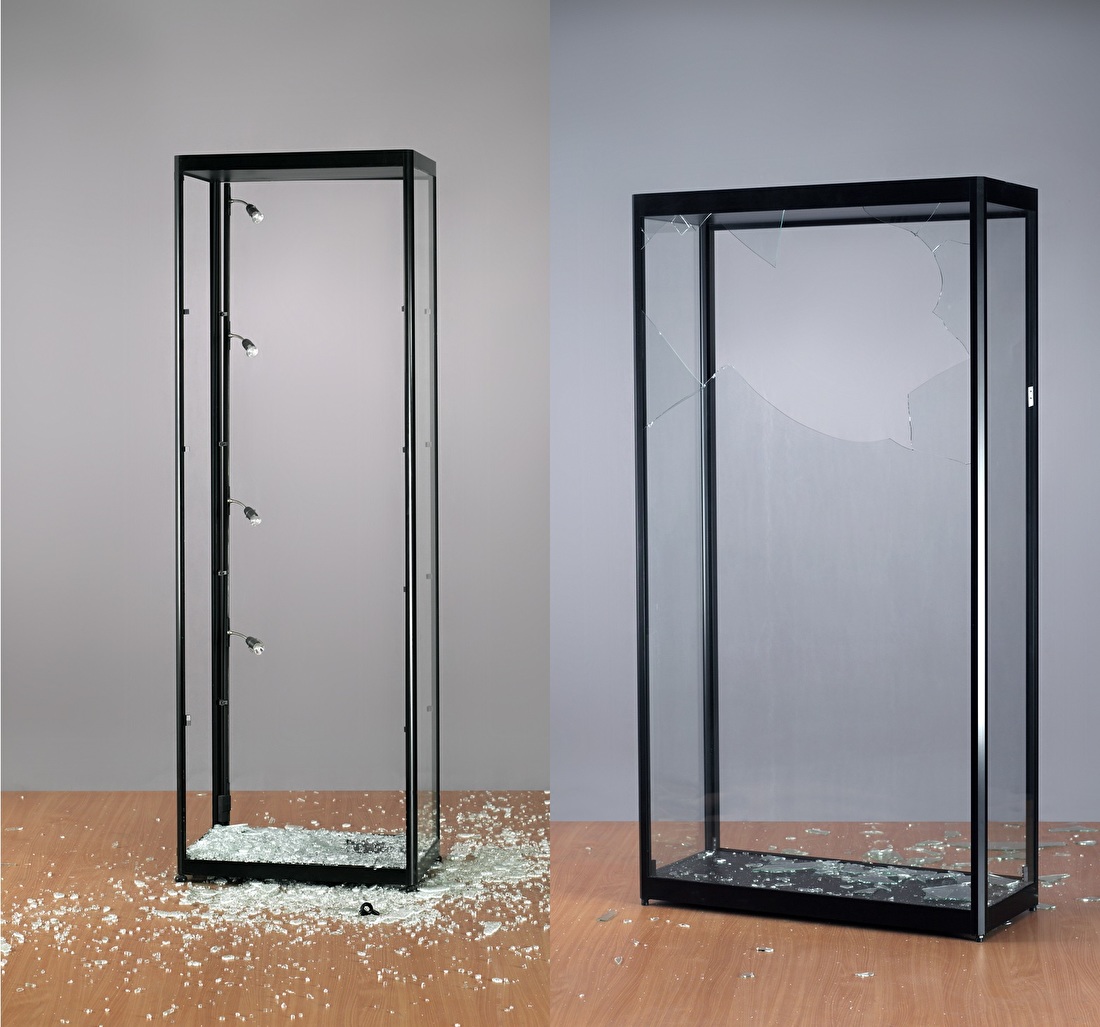 Besides toughened SDB also uses laminated glass:
Laminated glass
Laminated glass consists of 2 layers of glass with a transparent foil in between. Due to this foil a showcase becomes up to 99% UV-resistant , especially for a museum this is an important quality. A dustproof SDB showcase can be fitted with laminated glass, besides dustproof such a cabinet is also UV-resistant. In laminated glass there are multiple options, SDB works a lot with 3.3.1. and 4.4.2.
Extra clear glass
With UV-bonded glass presentations like table showcases with gas springs we often use extra clear glass. With these kind presentations the sides of the glass are very visible because they are cemented to one another. With standard toughened glass these edges look a bit green, with extra clear glass these edges are considerably less green.
Non-Reflective glass
Depending on the budget, SDB can also work with Non-Reflective glass, This sort of glass reduces the reflection considerably. Juwellers and Museums tend to work with this type of glass.